Smart Piano
Zero basis? It doesn't matter! Following the lights quickly get started.
Smart Sheet Music
Continuous updates of sheet music, choose from thousands of sheet music to learn. Use "auto-play" to learn the melody, or "A-B repeat" to focus and practice, and users can also record and share to Facebook anytime.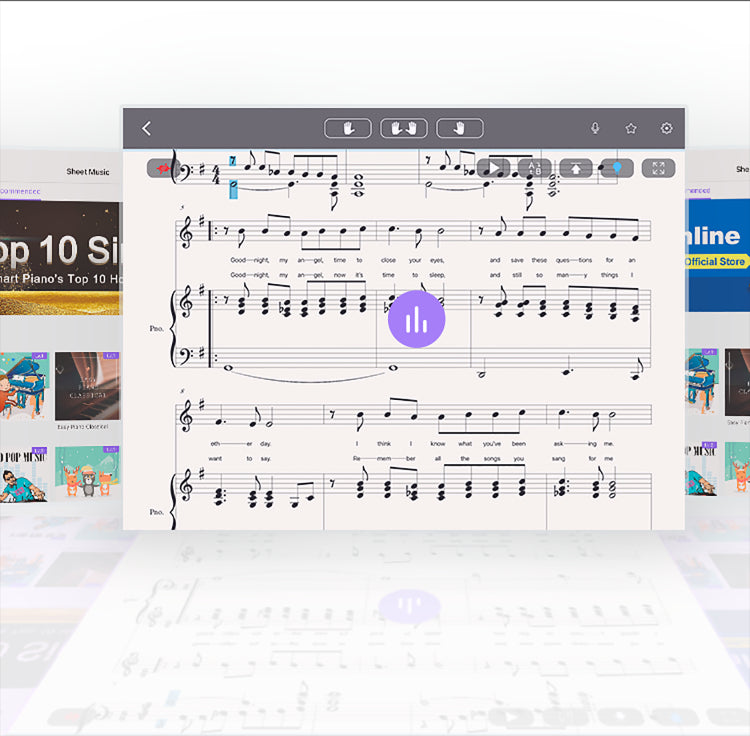 "Four - Steps" Crash Course
A fast track for beginners to learn a song in a few hours. Just follow the well - designed learning steps with hand gesture videos and section exercise.
Interactive Videos
Over 100 Interactive Video Courses with Renowned Music Masters, simple and joyful to learn and watch at the same time – all-in-one with the fingering posture, hands coordination and 5-line music scores. Pause, rewind or slow down any lesson to take things at your own pace.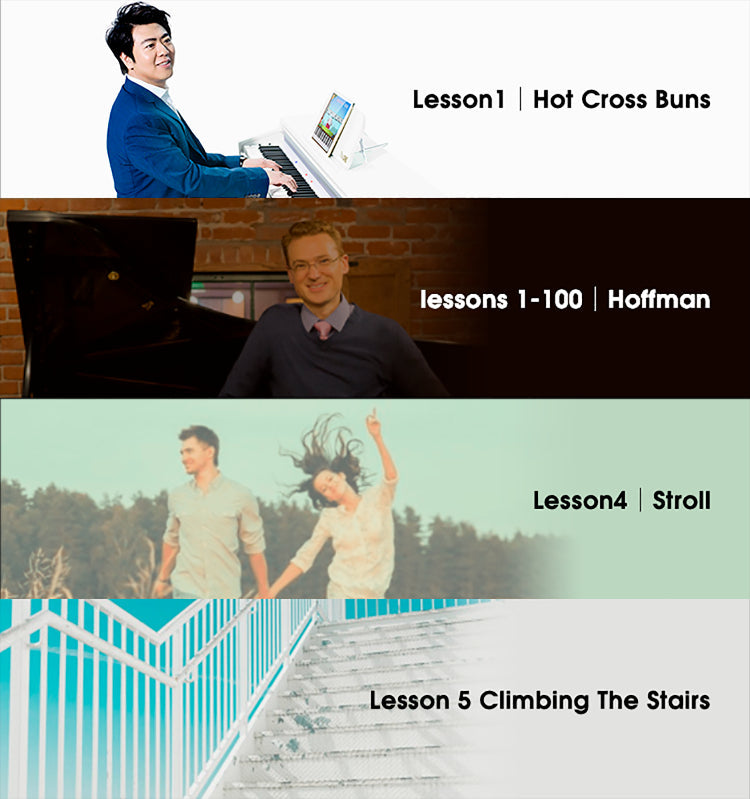 Games
Learning the piano in a deluge of games enables you to enhance the rhythm, fingering posture and the feelings of joy in an absolutely relaxing ambience.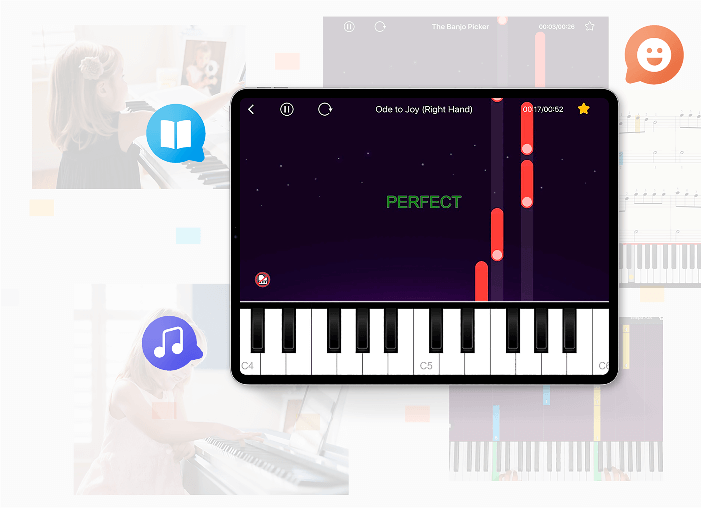 Endless Possibilities
Expand features include not limited to MIDI support, Split mode, recording function, sound setting, and so on. The ONE smart piano also works with your favorite third-party apps, from audio playlists to music composition.

Third-party apps
Hundreds of timbres
MIDI

Recording