Be a
Drummer now
InstaDrum is a drum learning app that allows you to instantly learn your favourite songs from scratch. It will standardize your learning process and help you to take your first step of drum journey!
Professional
Courses
Video tutorials recorded by a live teacher, our Mr.TV will lead your way. You can also put what you have learned into practice right after the courses. All you have to do to make fast progress is to take baby steps!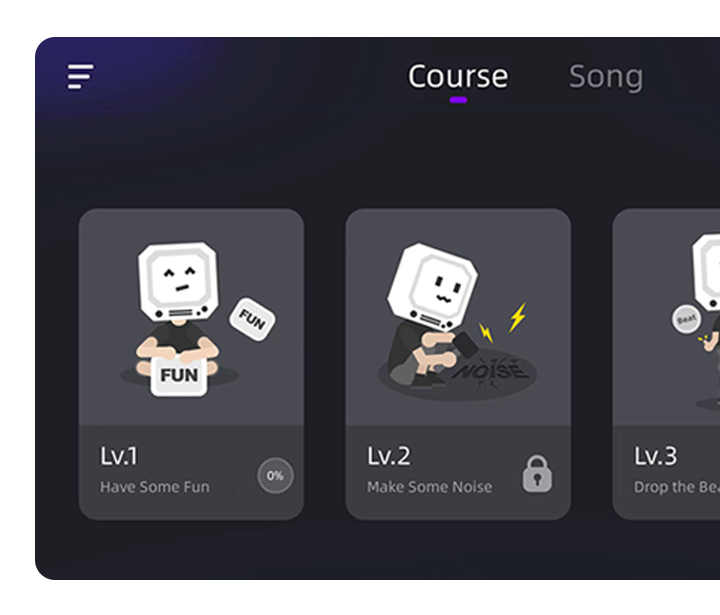 Different levels
of songs
Tons of songs that can be learned and played. Each song is divided into a number of levels, which correspond to the course level. You can follow the "Learn" function in the song to learn every Groove and every Fill involved in the song. After learning, you can play the whole song in the "Play" function to get the ranking with people all over the world.