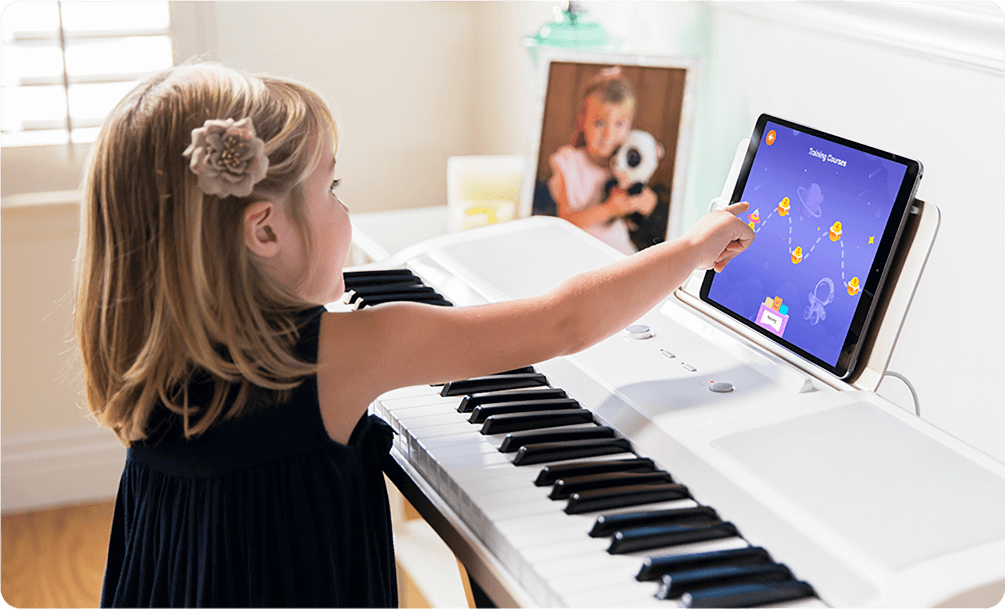 Step by step curriculum
A combination of cartoon design and 18 unit music theory lessons let children's natural curiosity to stimulate the interest and love of music.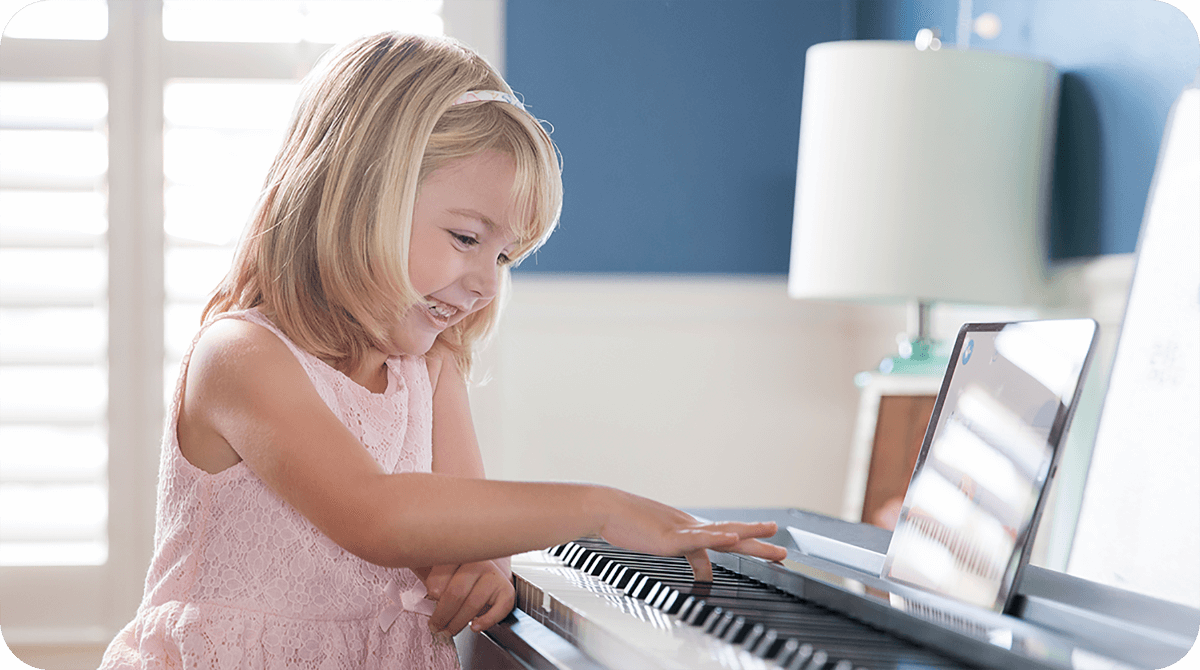 Rhythm Game
Allows the children's interests to be their teachers, game courses enables you to enhance the rhythm, fingering posture and the feelings of joy in an absolutely relaxing ambience.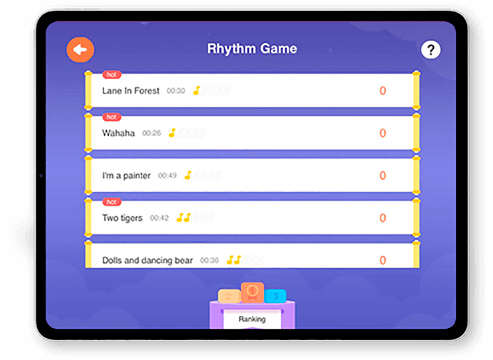 Cartoon music theory video
Show boring music theory through interesting and vivid cartoons, unconsciously, learn one little music knowledge one after another
Real-time Feedback
Flowing sheet music with real time feedback, detailed analysis score to help further improve.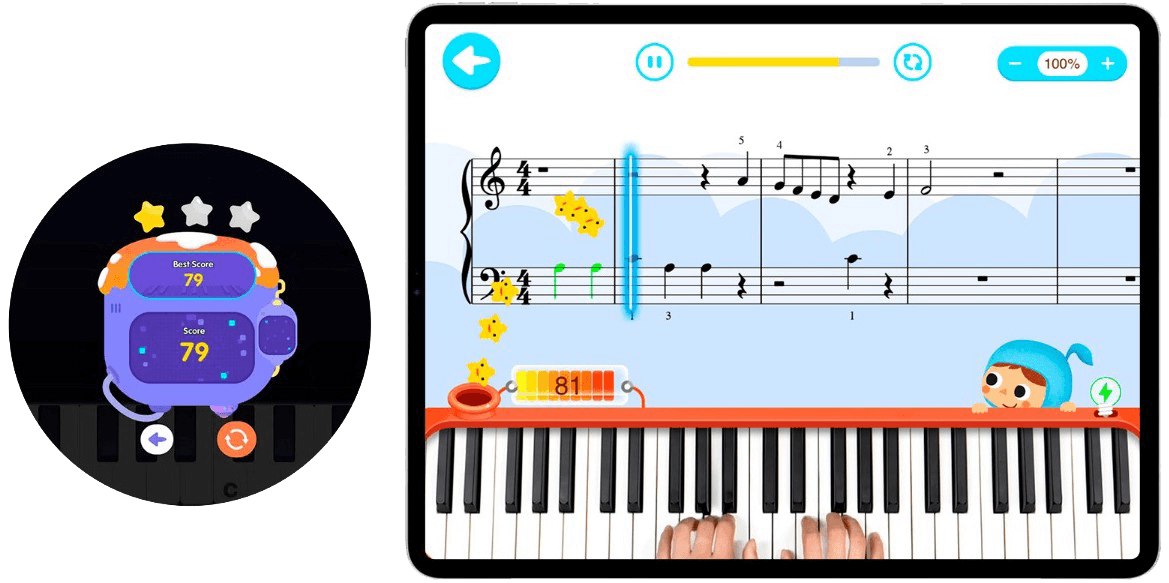 One Pianist
Fun piano learning for kids, positive screen time for families